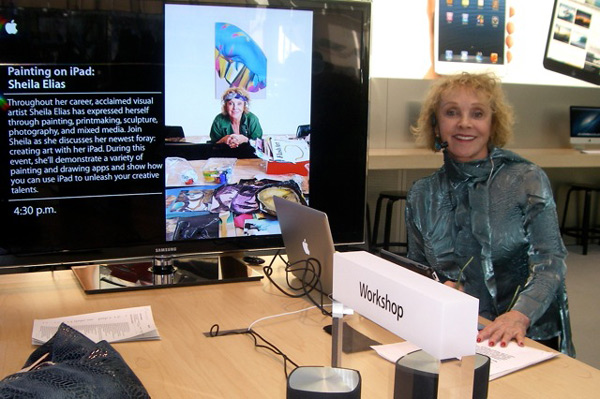 iPad Paintings by multi-media artist Sheila Elias to be presented at the Apple Store Santa Monica, CA
Thursday, February 27, 2014
One of the few artists creating fine art directly on the iPad, Miami-based Sheila Elias
has been invited to present her newest iPad paintings and demonstrate her digital
technique at the Apple Store in Santa Monica, CA. Sheila has hosted four iPad workshops internationally with Apple.
Following the Santa Monica Apple Store event, the California Heritage Museum will
host a reception and exhibition of the "iPaint on my iPad" Series.
Apple Store
1415 Third Street Promenade
Santa Monica
---
Special Event: Painting with iPad
Sheila Elias
Apple Store, IFC Mall, Hong-Kong
Thursday, May 23, 2013
Acclaimed multimedia artist Sheila Elias expresses herself through painting, sculpture, photography and printmaking. Join Sheila as she talks about her current fascination: creating art on an iPad. Watch her conjure up visual magic with various painting and sketching apps. And learn how you can use iPad to create your own art.
---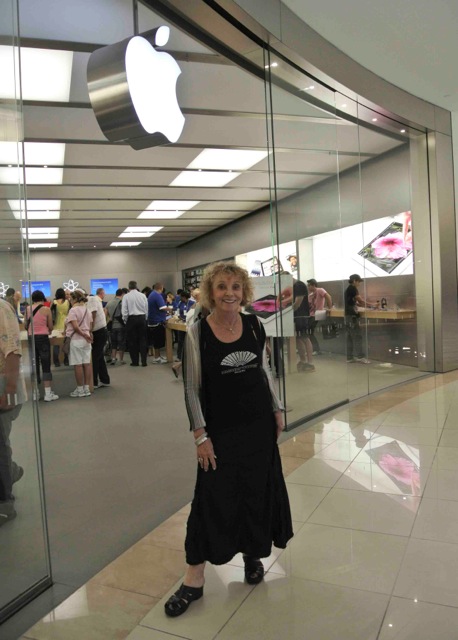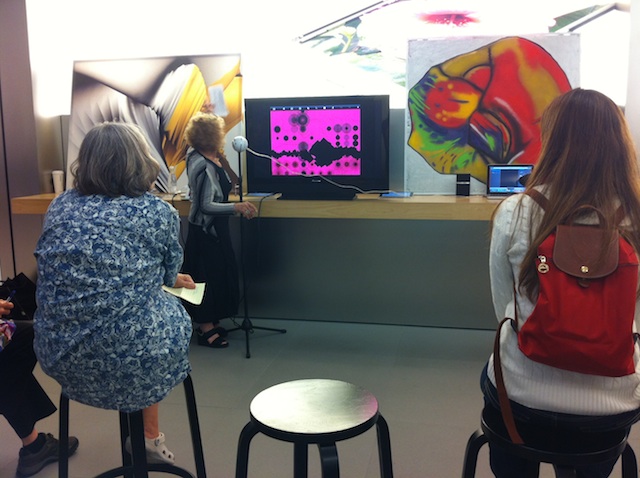 Sheila Elias Special Event: Painting with iPad
Apple Store, Aventura, FL
November, 2012
---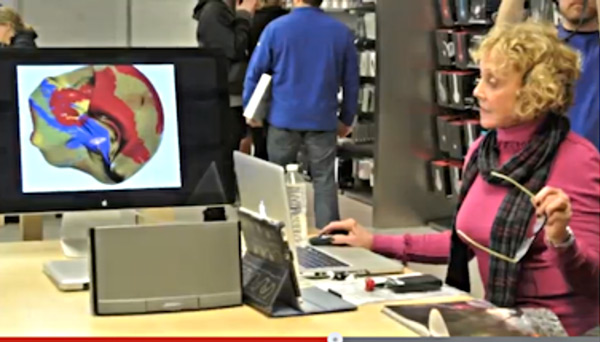 Sheila Elias "iPaint on my iPad"
Apple Store Lincoln Center, NY
October 17, 2012
Painting with iPad:
Throughout her career, acclaimed visual artist Sheila Elias has expressed herself through painting, printmaking, sculpture, photography, and mixed media. Sheila discussed her newest foray: creating art with her iPad. During this event, she demonstrated a variety of painting and drawing apps and showed how one can use iPad to unleash his creative talents. Read full article by Roberta Gonella >
---