Silvana Facchini Gallery presents:
Sheila Elias "eye-Pad"
Creativity Meets Technology with Sheila Elias
Contemporary artist Sheila Elias, known for her paintings and photography, took her talents to a new dimension with her latest series "eye-Pad". Her stunning art takes a new level as she creates her masterpieces on her iPad. Technology is an element that is slowly infiltrating all aspects of our lives and she cleverly takes advantage of this to optimize her creativity.
All works executed on iPad.
Exhibiting from November 2016 – February 2017
SILVANA FACCHINI GALLERY
1929 NW 1ST Ave. Miami, FL 33136
---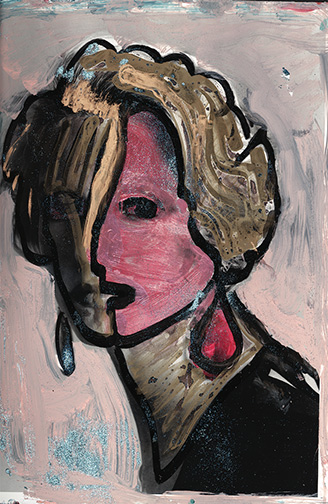 Sagamore Hotel presents:
Sheila Elias "Faces"
Sheila was part of a newly curated art exhibit "Faces" at the Sagamore Hotel in partnership with the Pérez Art Museum Miami.
October 27th, 2016
November 2015 – February 2016
Sagamore Hotel
1671 Collins Ave Miami Beach
---

A&D Gallery presents: Sheila Elias "Levels and Layers"
Curated by Anaibis Yero in conjunction with Latin American Art Pavilion
June 30, 2016
"Colors, shapes and lines fly without expressive ties in the artistic world of Sheila Elias, offering the viewer works that activate one's own mood states and confidence." ~ Anaibis Yero Art and Design Curator
---

Silvana Facchini Gallery presents:
Sheila Elias "Tribute to Africa"
November 2015 – February 2016
SILVANA FACCHINI GALLERY
1929 NW 1ST Ave. Miami, FL 33136
Her latest project is called Tribute to Africa. It is based on a journey she took to Africa. Sheila's travels around the world have influenced her art in dramatic ways; the essence of the countries always is part of the image that she takes away when visiting.
The new paper and canvas pieces are also partially done on the iPad whenever inspiration struck her recalling the beautiful fabric that she encountered while on her trip and inspiring her to convey the images with an African feel. She also likes to interweave past and present cultures in a marriage of visuals using a vast array of personal photographs that she took on her journey as well as other graphic representations. Always surprising to her is how much her travels impacts the ideas she embraces when creating and has named this series as such.